LOGOTHERAPY - ERGOTHERAPY & SPECIAL EDUCATION CENTER
Istiaia - Evoia
Logopedics is the scientific discipline for the prevention, diagnosis and fight against speech disorders. The primary care of the therapist is linguistic development or corrective intervention and rehabilitation of perceptual, phonological, lexical, expressive and other disorders of the individual who has problems in speech or speech.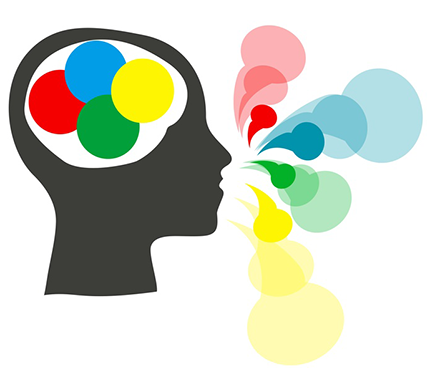 At the LOGOTHERAPY - ERGOTHERAPY AND SPECIAL EDUCATION CENTER in Istiaia, we deal with every special issue of speech with care and professionalism until its complete restoration. The speech therapist for the most accurate diagnosis makes a more general detection of the individual's personality, starting from the symptoms he presents. Proper diagnosis helps to implement the most appropriate program to address the individual's difficulties.
The stages of normal evolutionary development of speech:
At three months of age, the baby can distinguish the sounds that make up our language.

In four or five months, he can pronounce the above sounds. In the twelve months, he starts to say a few basic words

At one and a half years, a child uses approximately 30 words correctly.

In two years, his vocabulary can include 200-3000 words. He is able to form small phrases, with three words and his own natural syntax.

The child of three years knows more than 1000 words. He knows the plural, the genres and the times of the verbs. He now uses about five words for each sentence.

These figures are not absolute rules and may vary for each child.
The complex nature of speech disorders and the way they affect the development of the individual require the collaboration of the therapist with a wide range of specialists. The therapist as a specialist in the field works with neuropsychiatrists, psychologists, physiotherapists, occupational therapists, music therapists, etc. depending on the needs of each patient.
---
Contact us at +30 2226055855 or at the mobile phone: 6944228256 for more information and appointments.